To see more examples visit the main site.
HallowsEnd : 2009-2011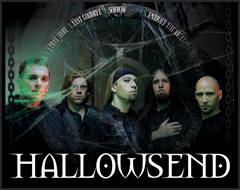 A most intensive design project for any single individual was branding and design work for the former Colorado metal band HallowsEnd. From the original logos and concepts to every single visual piece of artistry ever to represent this short lived musical undertaking. There were thousands of hours donated to this project, and they had a very professional online appearance. To see more, visit the main site.
Synicyde : 2004-2007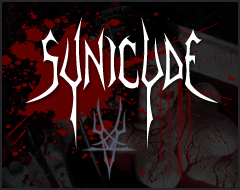 Synicyde was one of the first Colorado metal bands that The Underground designed for in the early 2000's. With a theme that was powerful and fun to work with. Most of their work was animated in flash and full of moving graphics. (not for mobile) It was catchy and easily recognized in the local scene, so when paired with the stage backdrop and makeup it was a full production easily put together.

Art takes many forms, and means different things to everyone it touches. Still it is ancient, and drives us all to imagine, inspire, and create.